Find your target audience with Audience Finder from Cre8ive Marketing. A powerful tool which lets you select the individual demographic parameters, building your perfect audience.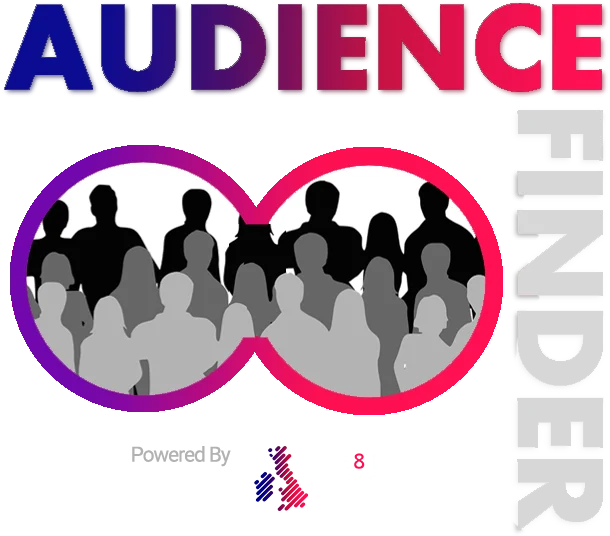 Find your target audience
Finding your target audience could not be any easier with Audience Finder from Cre8ive Marketing.
Our in-house built system allows you to select only the demographics that are important to you. Audience Finder then overlays each one and automatically builds a report highlighting where your custom audience can be found.
Each area uses a custom ranking score per demographic which is based against the national average. As a default we only return results that are 20% above the national average giving you the reassurance that the audience returned is the one you are looking for. Alternatively you can also select National Average and above.
We use new data and research sets as they become available to power the system and the result is a clean and easy to use online tool.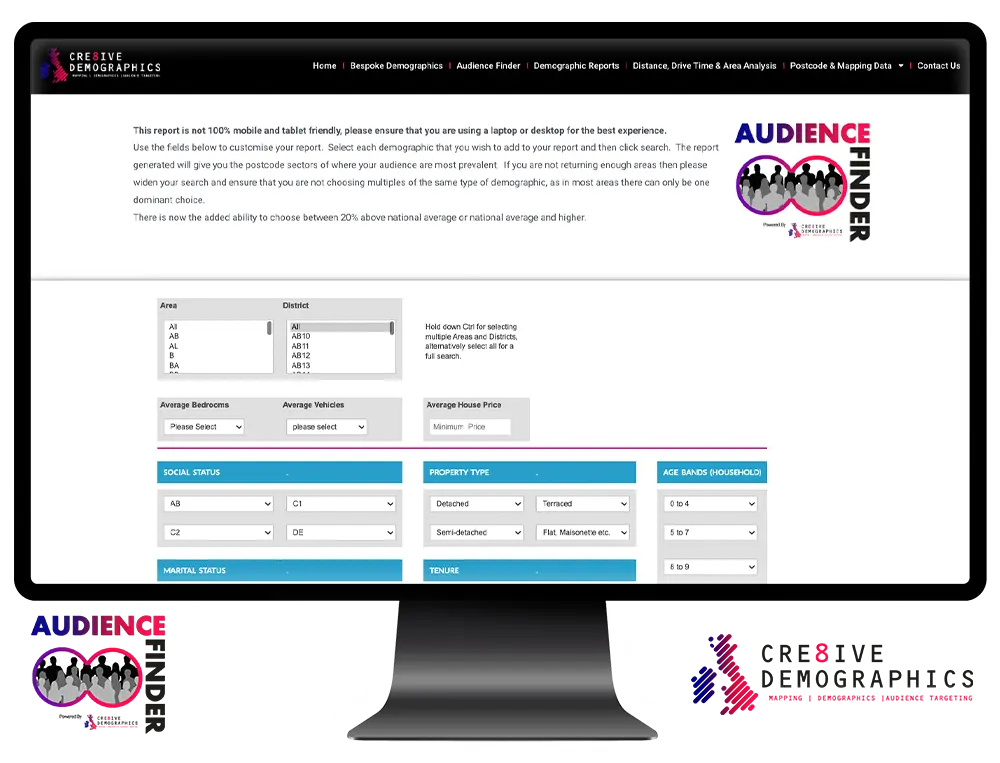 Simple to use report builder
Building your report could not be easier.  Using a simple to use web based interface you are able to select the key demographics you wish to use.  Watch our video to see how easy the process really is.  The parameters that we use in our audience finder are some of the most common demographics used and contain:
Average House Price
Social Status
Age groups
Average Number of Bedrooms
Property Type
Tenure
Profession
Employment Status
Marital Status
Household Occupants
Ethnic Group & Religion
Disability
Vehicles in Household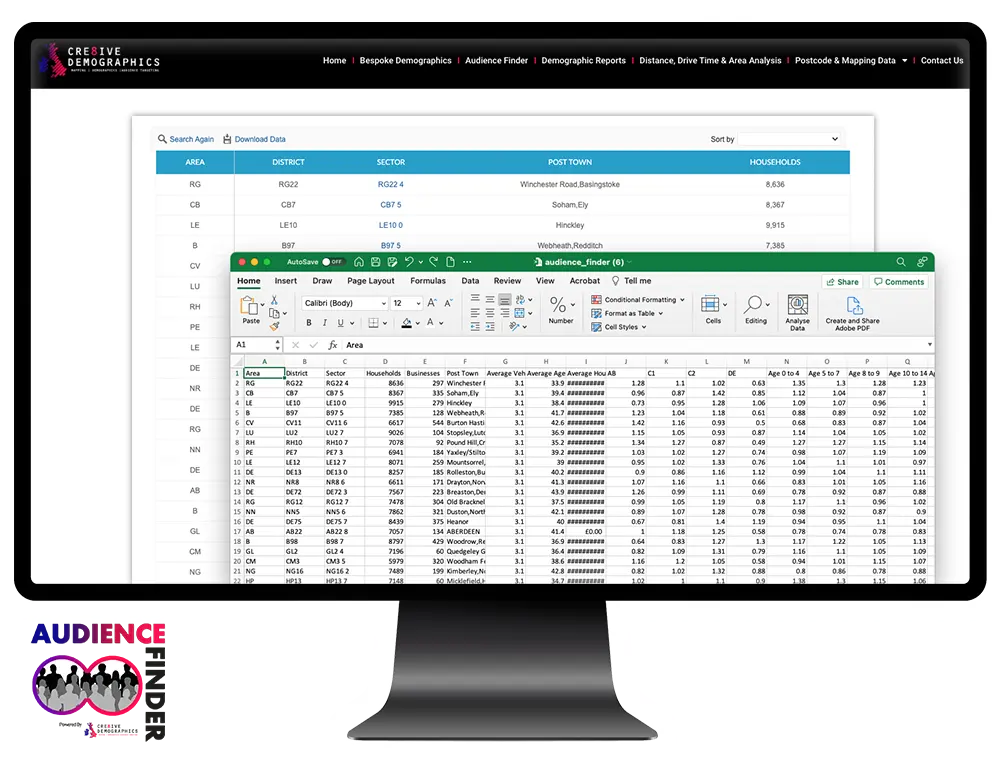 Once generated your target list is easily exported to Excel.
The exported list will contain the postcode sectors of your selected audience along with the postcode area and district, local information such as number of households and the post town. In addition each demographic is also contained with its unique ranking score.
Subscribe Today & Start Finding Your Target Audience
Get 12 months for the price of 10 with a prepaid annual subscription.
Annual Subscription
Pay Monthly
Spread the cost of an annual subscription with monthly payments

Minimum 12 month contract
Annual Subscription
Pay Upfront
Purchase an annual subscription and get 12 months for the price of 10
One off Report
Single report
Includes a phone consultation to identify your audience