UK Demographic Mapping Data
Postcode Sector Demographics
Easily import into your GIS
Supplied in Shapefile format SHP
Other formats available
Over 80 Variables
Over 8,900 postcode sectors across England, Scotland and Wales included
Our UK demographic database covers over 8,900 postcode sectors in England Scotland and Wales with over 80 variables for each sector.  This data can be imported into all leading GIS systems such as QGIS, Geoplan Skin, ArcGIS etc.
Our data is supplied as standard in shp format with the accompanying dbf and shx files. If another format is required please let us know.
Delivery of the data is within 12 hours of purchase.
Households
Average House Price
Businesses
Post Town
Average Household Size
Population (estimate)
Gender Split
Social Status
Age groups & Average Age
Average Number of Bedrooms
Property Type
Tenure
Employment Status
Marital Status
Household Occupants
Ethnic Group
Religion
Disability
Vehicles in Household
Children in Household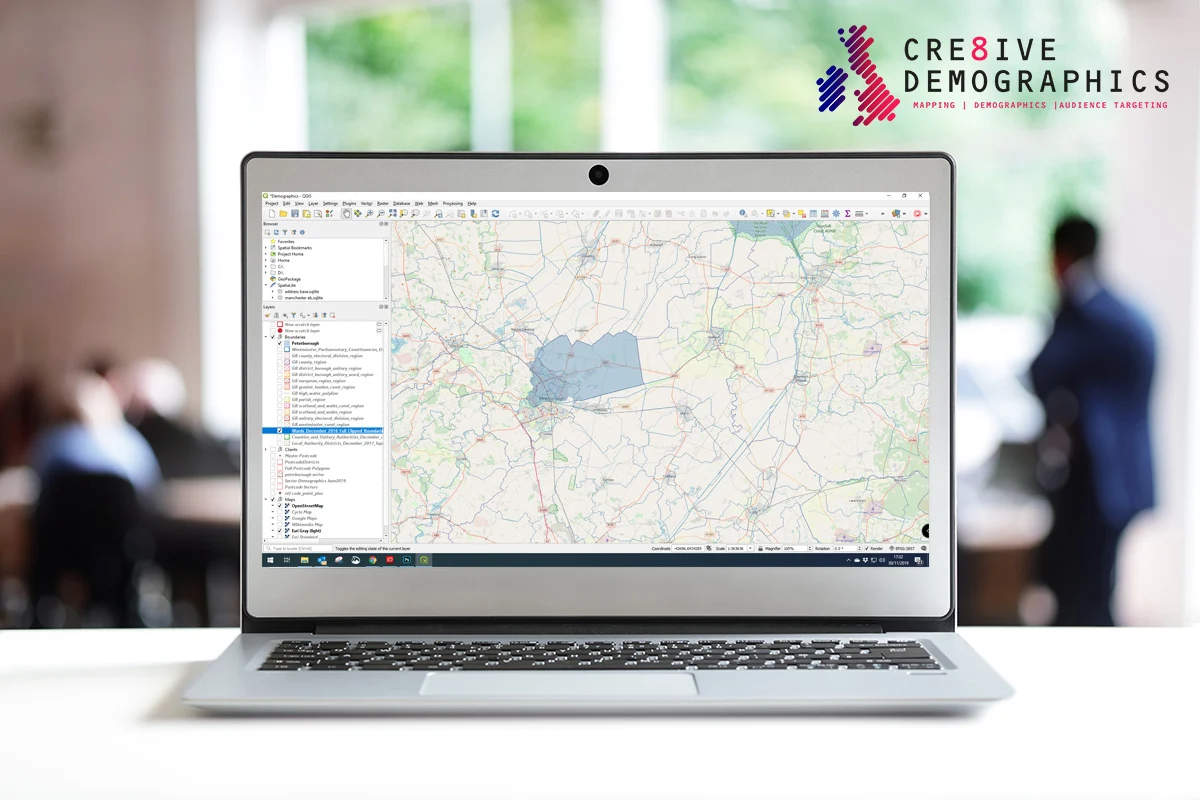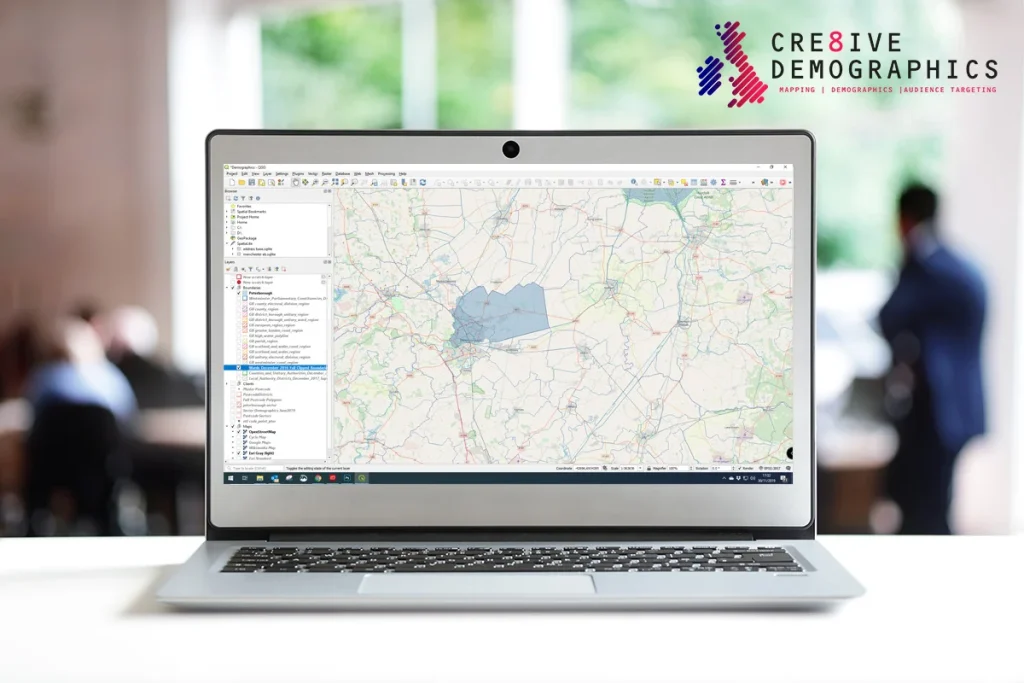 Check to see our coverage
Use our search tool to see if the postcode sectors (i.e PE7 8) you are looking for are covered.
Household & Business Counts
Licensing

Postcode Sector boundaries for mapping is licenced to be used by yourself or individuals within your company and is not to be sold on

Reference

Contains National Statistics data © Crown copyright and database right 20201
Contains Royal Mail data © Royal Mail copyright and database right 2021
Contains OS data © Crown copyright and database right 2021

Last Updated

January 2022