Bespoke Demographic Reports
Bespoke Demographic Reports
Data by Region, Town, City, County, Council Boundary or Postcode Sector, Area or District
England, Scotland & Wales covered.
Data supplied in an easy to use Excel document
Report Pricing starts at £49
Bespoke Demographic Reporting
Have your bespoke demographic report created for you today. Using The National Census data your report will be customised depending on the areas and demographics you are looking for:
The reports can be generated across England, Scotland and Wales and can be drilled down to:
Towns / City's / Villages
Local authorities (both local and county councils)
Parliamentary constituencies
Regions
Postcode areas (i.e. PE)
Postcode districts (i.e. PE1)
Postcode sectors (i.e. PE1 2)
Clinical commissioning groups and NHS Areas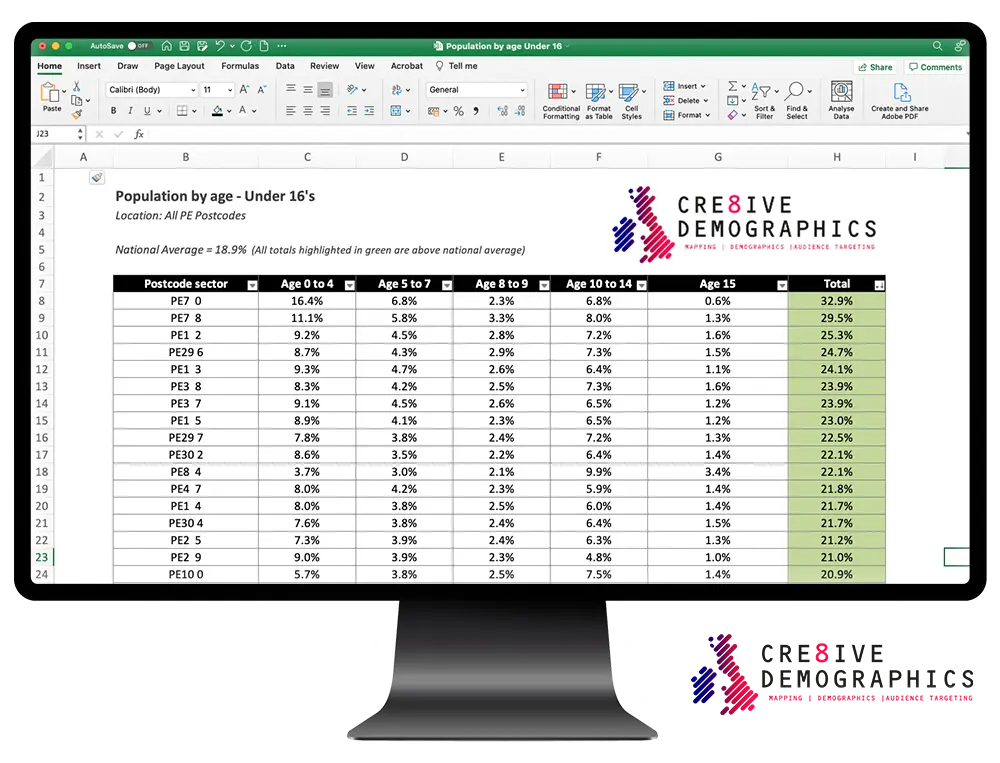 Choose from a wide range of Demographic Data Types
Using the various data tables that were generated during the 2011 National Census, Cre8ive Marketing are able to cross-reference the data against your chosen areas.
With many demographics to choose from we are able to supply a single demographic or combine multiple demographics into a single report.
Please use our easy contact us form (on the right) to let us know what your requirements are.  We will get straight back to you with a quote and a sample data report so you can see what you will get before committing to purchase.
The most common demographic data lists that are requested are detailed below:
Age (grouped or by 1 year bands)
Male-Female split
Social Grade
Country of Birth
Economic Activity
Ethnic Group
Population Headcounts
Household Counts
Business Counts
Household Composition
Long-Term Health Problem
Method of travel to work
Vehicles in Household
Religion
Qualifications
Tenure by Household
Household Size
Average House Price
This is by no means an extensive list so please let us know what your bespoke requirements are.